In future we want to focus more on our role as a partner who accompanies our customers from product development to the operation of machinery and equipment. We would like to deepen the dialogue with you and have chosen this format to present our company's latest developments with you. On the one hand here in the form of constantly updated preliminary information and on the other live in action at the Dialogue events. These events regularly take place on a variety of topics in various forms.
We look forward to a constructive exchange with you!
Our goal: Driving your Performance.
Latest articles:
Kiefel as your partner in each stage of your project
Kiefel Automotive
Ihr starker Partner in der Automobil-Industrie
Immer an Bord
In welches Premium-Fahrzeug Sie auch immer einsteigen, Sie finden nahezu überall Bauteile, die mit Technologien von Kiefel produziert wurden.
Als renommierter Anbieter von Anlagen zur Kunststoffverarbeitung entwickeln und fertigen wir spezielle Einzel- und Komplettlösungen für die Herstellung von Fahrzeuginnenräumen. Führende Automobilhersteller, Tier 1 und OEM Supplier setzen auf unsere Anlagen.
Unser Pioniergeist und unsere Kreativität sind einzigartig am Markt. Wir sind unseren Kunden verpflichtet.
Kiefel Packaging
Ihr Partner für jede Aufgabe
Wir sind stark in Form und machen Ihre Verpackung perfekt
Als Technologiepartner für Verpackungslösungen bietet Kiefel mehr als nur Maschinen.
Von der Produktentwicklung über das Verfahren bis zum Werkzeug - wir liefern alles aus einer Hand. Dabei unterstützen wir unsere Kunden partnerschaftlich, bei der gemeinsamen Entwicklung neuer Verpackungen bis hin zur schlüsselfertigen Gesamtlösung.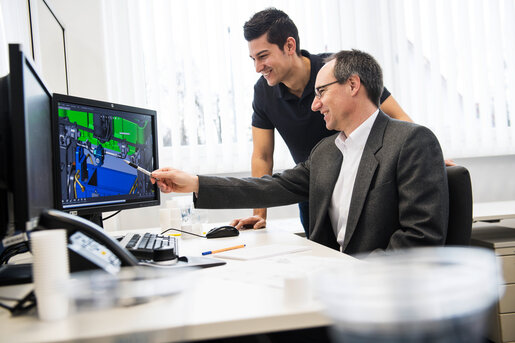 Kiefel Medical
Zuverlässiger Partner für sichere Lösungen
Der Hersteller Ihres Vertrauens
Die Medizintechnik stellt höchste Ansprüche. Anlagen zur Herstellung medizinischer Beutel von Kiefel sind Garant für hochqualitative Produkte in diesem wichtigen Bereich.
Kosten, physikalische Anforderungen, ökologische Aspekte - viele Faktoren spielen bei der Auswahl des geeigneten Materials eine wichtige Rolle. Wie auch immer Sie sich entscheiden, als Technologieführer sowohl im Hochfrequenz- als auch im Thermokontaktschweissen ist Kiefel immer Ihr Partner.
Kiefel Kunden bekommen zuverlässige Lösungen die sie auf dem Markt erfolgreich machen. Unsere Lösungen bedeuten Sicherheit für Ihre zukünftigen Projekte.
Kiefel Appliance
Ihr Partner für hochwertige Kühlschrank-Komponenten
Immer schön cool bleiben
Ein weiterer Schwerpunkt der Formtechnik sind Anlagen für die Erzeugung von Kühlschrankteilen. Ob Kühlen oder Gefrieren, innen oder außen, kombiniert oder einfach - selbst komplexe Formen und Kühlschrankdesigns werden dank der Hochleistungsformanlagen von Kiefel möglich.
Als Kiefel-Kunde bekommen Sie alles aus einer Hand und wir bringen Sie kompetent, einfach und schnell ans Ziel.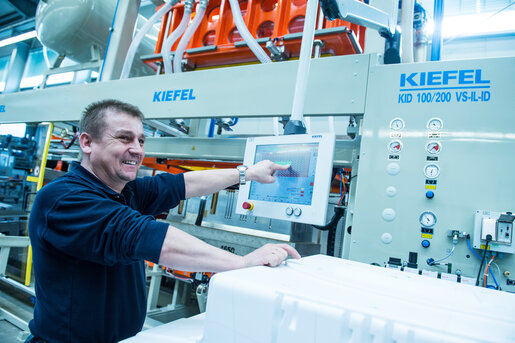 Kiefel Service
Ihr zuverlässiger After-Sales-Partner für Packaging, Medizin, Appliance und Automotive
Auf uns können Sie sich verlassen
Unseren Kunden zu jeder Zeit erstklassigen Service und beste Instandhaltung zu bieten ist unser oberstes Ziel. Bei Kiefel Service profitieren Sie von einem umfangreichen Leistungspaket um Ihnen höchste Produktivität zu gewährleisten.
Wir stehen Ihnen während der gesamten Lebensdauer Ihrer Anlage zur Seite. Unser ganzes Engagement und unseren vollen Einsatz wollen wir für die Optimierung der Verfügbarkeit und Werterhaltung Ihrer Anlagen einsetzen.