Solutions for high quality 2D and 3D bags & containers
Kiefel's DNA contains over 50 years of experience in machinery construction as well as the most experience as a developer and manufacturer of bag-making machines in TC and RF welding technology globally.
Are you looking for fully automatic or semi-automatic production solutions? Whether you opt for non-PVC (PE, PP) or EVA as the bag / container material in the bioprocess sector. We offer you the ideal welding process, production technology and automation grade for the production of bags from 20 ml 2D bags to several thousand liter 3D bag designs.
Single-use bag applications for e.g.:
Cell culture
Sampling
Mixing
Separation
Stem cell storage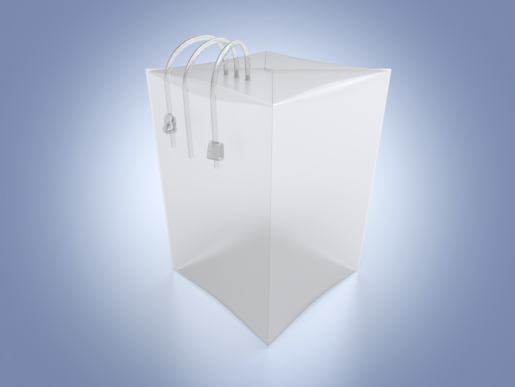 Our innovative, highly reliable, and sustainable solutions represent the highest safety and lowest total cost of ownership for our customers.
Furthermore, Kiefel Medical Technology + Material R&D Center is equipped with nearly every tool to provide PoCs in any material, process and technology and even prototyping.
| | | |
| --- | --- | --- |
| | 2D Bag | 3D Bag |
| 20 mL - 50 L | x | |
| 50 L - 3,000 L | x | x |
| Semi-automatic production | x | x |
| Fully automatic production | x | x |
Your benefits at a glance
High bag quality
Remain competitive and successfully expand your market share
Efficient and resource-saving
With semi-automatic and fully automatic solutions
Less downtimes 
Quick & easy welding tool change mechanism for rapid tool change-over
Quality assurance and reject part management 
With our innovative control systems
Efficient maintenance & easy operator access
Thanks to our ergonomic machine design