Research & Development at Kiefel
At our Technology and Material Center, we focus our research activities on sustainable technologies, processes and materials.
There we focus on material research, process and product development, sample production and other PoC services. Our customers benefit from advanced solutions that are optimally tailored to their individual requirements, from material to product to machine.
Be one step ahead with your medical and pharmaceutical products
New products? Special applications? Less material consumption? Higher machine output?
These are all typical examples of development challenges that we deal with in research and development. We have the experience, the specialists and the opportunities to handle such projects ourselves.
Materials & Process Competence
We test materials and define the best process and process parameters. Decades of experience and our innovative approach enable us to deliver optimal results to our customers and improve products and machines.
Focus on Research, Development & Process
Product design/development support
Material analysis and consultancy
Product quality testing
Proof of Concepts (PoC)
Prototyping of new products
Product design for ease of manufacturing
Functional design studies
Holistic process consultancy
Evaluation and testing of special process steps
Fabrication of test set-up and pilot plants – scalable processes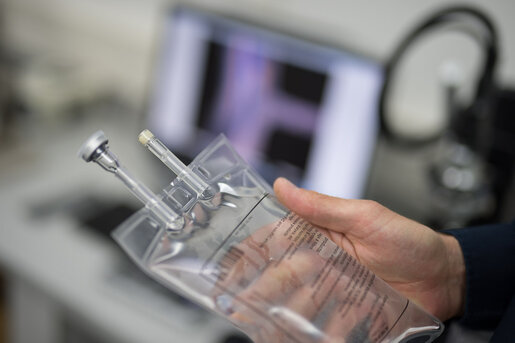 Application in our Technology Center
In our Technology Center, various types of machines are available for the production of samples and prototypes of your medical or pharmaceutical product.
Whether you produce IV or nutrition bags, bioprocess bags or containers, CAPD bags, blood bags, blood filters, urine catheter products, drainage or urine bags, ostomy pouches, or functional units - Kiefel has the highest quality and most reliable production systems for your area of application.
Continuous optimization
In order to stay competitive in the marketplace, it is important to keep up-to-date with the latest state of the art production lines and to aim for competitive comparisons. With the help of various analysis, optimization potentials can be identified and appropriate solutions can be offered to improve product quality and increase output. We also offer training that is tailored to your needs.
Prototyping
Our expertise makes your prototype concept successful. We produce samples with your product design and your materials on our own lab machines. Of course, other product related processing steps like e.g. printing, cutting, folding can be included.
Sample Production
We offer you the opportunity to execute trial runs on our own thermoforming machine. After a minimal investment in a simple matrix tool we quickly supply your desired sample.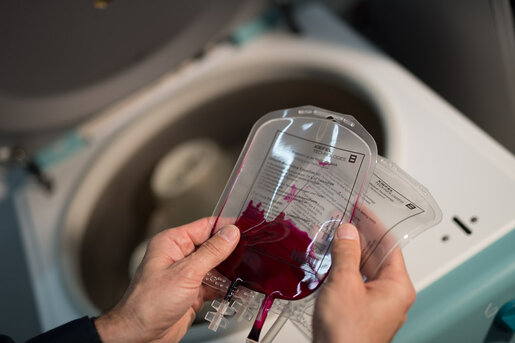 Your benefits with Kiefel Medical R&D
Process and production reliability
Optimized operating expenses
Enhanced project implementation
Access to decades of experience and competence