Our experts Service team is there for you when you need assistance or support – not just over the phone, but directly on-site too! We fulfill service requirements competently, quickly and reliably.
Commissioning
We ensure that everything runs smoothly from day one
Your Benefits
Our competent Kiefel Service Team's know-how ensures an excellent start for your system. We deliver, assembly and commission your Kiefel machine at your site. We are happy to instruct your staff in the machine operation, to make sure that nothing stands in the way of a successful production start. To ensure that everything runs smoothly from day one.
Our Services
Professional delivery and assembly of your Kiefel machine
Competent commissioning supported by our service technicians
Check for faultless functioning
Support during individual parametrization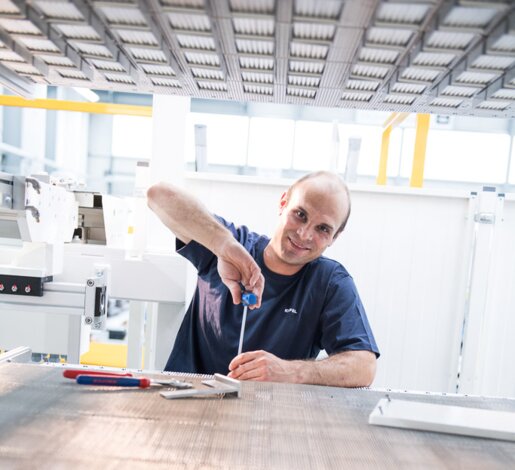 Inspection
Increased availability and productivity for your system
Your Benefits
Nothing is costlier than an unexpected outage of a manufacturing system. Regular and professional Kiefel Health Check inspections minimize this risk and thereby increase the availability and productivity of your system. Additionally you will always be informed about the current condition of your Kiefel systems.
Our Services
Your system is checked at prearranged intervals on the basis of the proven Kiefel checklist
Full responsibility for inspection planning and execution
Recommendation of maintenance measures on the basis of the checklist
Health Check together with the full service package service agreement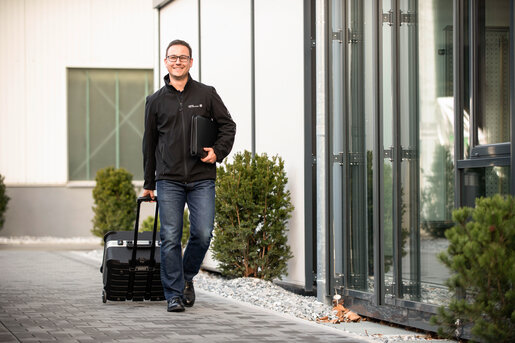 Relocation
We take full responsibility - from start to finish
Your Benefits
If you need to relocate your Kiefel equipment, we are the right partner for you. Benefit from our extensive experience in relocation, whether between buildings or continents. We ensure that your system is professionally disassembled, transported and smoothly starts production again. Our years of experience ensure fast and efficient execution.
The same Kiefel employee conveniently accompanies you throughout the entire process. We take full responsibility - from start to finish.
Our Services
One-stop-shopping: we are happy to handle all of the organization and logistics
Disassembly of systems at the previous site to the agreed schedule
Transport of the systems to its target location
Assembly and commissioning of systems at their destination
Production support
At your side when you need us
Your Benefits
Our technicians safeguard the smooth running of your production lines. These support you in all tasks concerning the system for an agreed time period, until your staff have acquired the necessary knowledge. You can take advantage of our production support whenever you feel that your Kiefel machines are not being optimally utilized.
Our Services
Training and support for your employees during production.
Support during starting up with new products
Safe machine handling
Maximizing your system productivity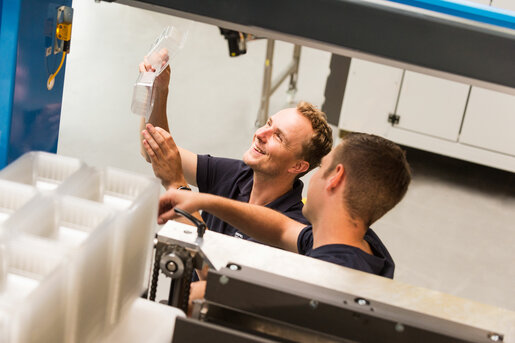 Repairs
We repair - you produce
Your Benefits
In case our service team cannot resolve your issues by phone or remote access, one of our experienced service technicians will support you on-site.
Repairs and maintenance can even be scheduled outside regular working hours. Our expert team will quickly and competently restore your system availability, allowing you to continue producing reliably as soon as possible.
Our Services
Global network of subsidiaries and service centers: rapid support from qualified service technicians is available any time
Professional and efficient repairs
Only high-quality, low-wearing Kiefel original parts are used