Live from the K Show 2019!
OCT 15, 2019 - We are ready!
We are ready and looking forward to welcome you at out booth!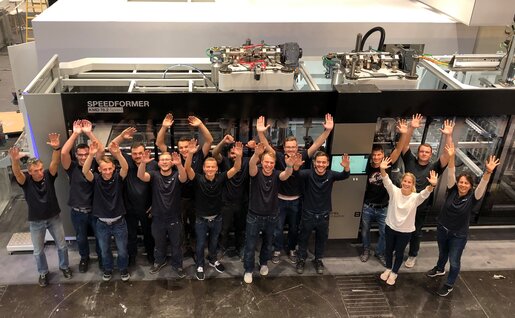 OCT 16, 2019 - Let's get it started in here …
Visit us in hall 3, E 90 & D70! We are all set and prepared for action! Get to know our highlights of the K 2019!
Booth party
Great evening with customers, partners and colleagues!
A big thank you to all visitors, customers and partners for productive discussions as well as relaxed chats at the K Show 2019 in Düsseldorf!
Many thanks to the Kiefel Team – who made this excellent show possible!
Packaging: Experience our next machine generation!
THERMOFORMING SIMPLIFIED WITH KIEFEL!
Our next generation machines will be equipped with the new Kiefel HMI. With its intuitive and easy machine operation, it will simplify your thermoforming processes.
KMD 78.2 SPEED - IMPROVING THE BEST OF ITS CLASS:
Maximum performance and more process control
High quality products, more output, stable and smooth production
Increased production time, less energy consumption
KTR 5.2 SPEED - MAXIMUM PROCESS OPTIMIZATION:
New heating concept and intelligent cooling system
Optimized forming air flow for consistent material distribution and increased product quality
More cavities and faster cycle speed for more output (50 cpm) combined with increased punching force (400 kN)
SUSTAINABILITY
TRAY TO TRAY RECYCLED POST-CONSUMER PET
Kiefel Packaging is showcasing a 100% post-consumer tray to tray recycled PET egg tray.
DISCUSS WITH US:
Plastic as valuable resource - a question of sustainability and economic viewpoints
Design for recycling - we support at each step of product development
Sustainable solutions, e.g. transition to 100 % PCR material or alternative materials like plant-based materials (PHA, PEF)
Packaging Tooling
FUTURE PROOF PERFORMANCE TOOL FOR TRIM IN PLACE
Kiefel Packaging added a brand new performance tool to the Bosch Sprang Thermoforming Tools<sup>TM</sup> series. A trim-in-place solution designed for maximum performance in 24/7 operation. Join the launch at the Kiefel booth during the K Show, hall 3, booth E90.
THERMOFORMING TOOLS FOR STEEL RULE CUTTING
Kiefel Packaging has developed a new standard tooling for thermoformed trays and clamshell packaging, which offers excellent value for money and has short delivery times.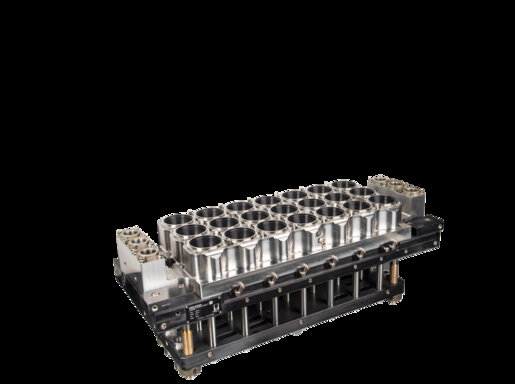 Boost your efficiency with k.digital!
The increasing integration and interaction of people, machines and industrial processes demands digital solutions.
Digitalization offers us new opportunities to meet the challenges of efficient and profitable production, full flexibility with rapid adjustments of product characteristics and maximum product quality.
Our k.digital products are the solutions to these challenges.
Enter the new era of Industry 4.0 with us and convince yourself by our digital products in the fields of smart machine, smart production and smart services!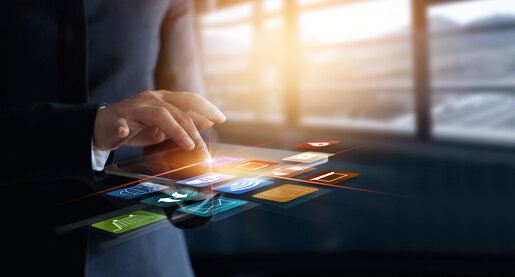 Kiefel Appliance excels with an innovative production line for refridgerator inner door liners
Leading home appliance manufacturers confirm the successful market placement.
Reduce your energy consumption considerably with fully redesigned heating configuration.
Increase the quality of your products - first class component trimming makes the difference.
Save valuable resources: fully automated tool change within five minutes.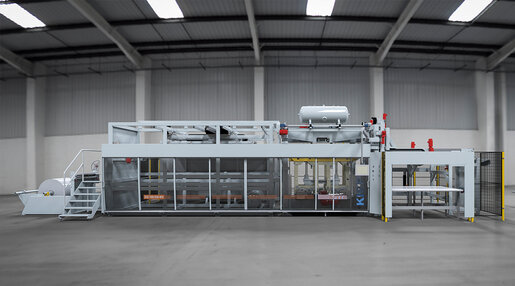 Let's talk about our new developments for the medical industry!
RF SOLID STATE AMPLIFIER
Halve your energy needs, reduce costs and boost your sustainability!
No cleanroom footprint! Amplifier can be placed inside the machine.
Providing any power level up to 100 kW!
NIR INLINE FILM ANALYSIS
Near infrared inline analysis identifies film composition and thickness
Continuous film analysis maximizes product safety
Realtime values are compared with default data to eliminate the risks of material faults and human errors
TRACK & TRACE
Collects and stores all relevant process and product information
Ensures communication between machine and higher-level system
UPI label for clear identification and consistent tracking