Interested in fiber made packaging? Want to know what makes fiber an attractive material?
Why choose Kiefel machines for Fiber Thermoforming?
Here your will get a glance of our Fiber Webinar from July 1, 2020.
Become an expert & watch the whole webinar!
Want to see the whole webinar? Get in touch with our Fiber Team, they will provide you all information as well as the recording of the webinar.
Email us fiber@kiefel.com, call us +49 8654 78 - 386 or use the contact form.
#kiefel #Kiefelgoesfiber
Looks like plastic – made of paper!
They look as if they were made of plastic: food containers and packaging, medical articles, inlays for mobile phones and other high-quality electronic devices, plant pots, even drinking cups and their lids. But looks can be deceptive. Fiber Thermoforming allows these products to be manufactured from pulp as well as plastic.
When developing the new Kiefel Fiber Thermoforming machine NATUREFORMER KFT 90, KIEFEL GmbH made full use of their plastics processing know-how. The result is a machine with a high degree of automation that forms high-quality products from pulp.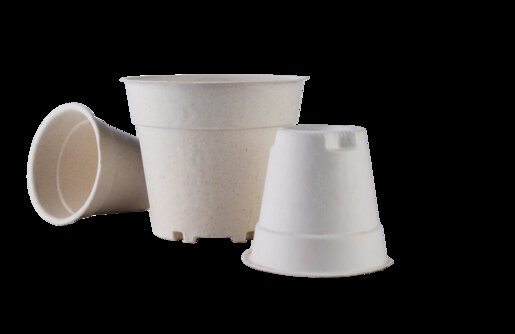 Thermoforming meets fiber
"Reduce - Reuse - Recycle" should be more than just empty buzzwords, they should be brought to life. KIEFEL GmbH, Freilassing, is a technology partner in various domains of the plastics and packaging industry, where it supports customers in the development of sustainable materials and products. In addition to classic recyclable plastic, Kiefel systems can also process recycled (e.g. rPET) or bio-based materials (e.g. PLA).
Natural fiber packaging!
Find out all about Fiber Thermoforming and the Kiefel solution NATUREFORMER KFT 90 SPEED.
Download
Fiber Team
Contact the Fiber team today!   We are happy to respond to any questions or requests and are open for any suggestions you might have. 
Sudetenstr. 3
83395 Freilassing
Germany