For over 60 years, Kiefel has been a world market leader in design and manufacture of plastic processing machines and tools.
Our pioneering spirit and creativity are second to none on the market. We are our customers' partner for every task, accompanying them from product development to mass production.
Prestigious manufacturers in the medical technology, refrigerator and packaging industry rely on Kiefel as their technology partner.
Our customers get reliable solutions that ensure success in the market: from a single source.
We are committed to our customers and provide absolute peace of mind into the future.
Kiefel GmbH is part of the Brückner group, based in Siegsdorf, which is a global leader in supplying machines and systems for plastics processing.
Approximately 1000 staff work at our sites in Germany, the Netherlands, Austria and the Czech Republic. Their expertise and commitment form the fundament of the high quality that our customers rightly expect of Kiefel.
In our technology centers in Germany, the USA and China we support you from the first product idea, to ideal configuration of your manufacturing plant and on to mass production.
Kiefel has a broad network of sales and service subsidiaries and partners around the world to be near you.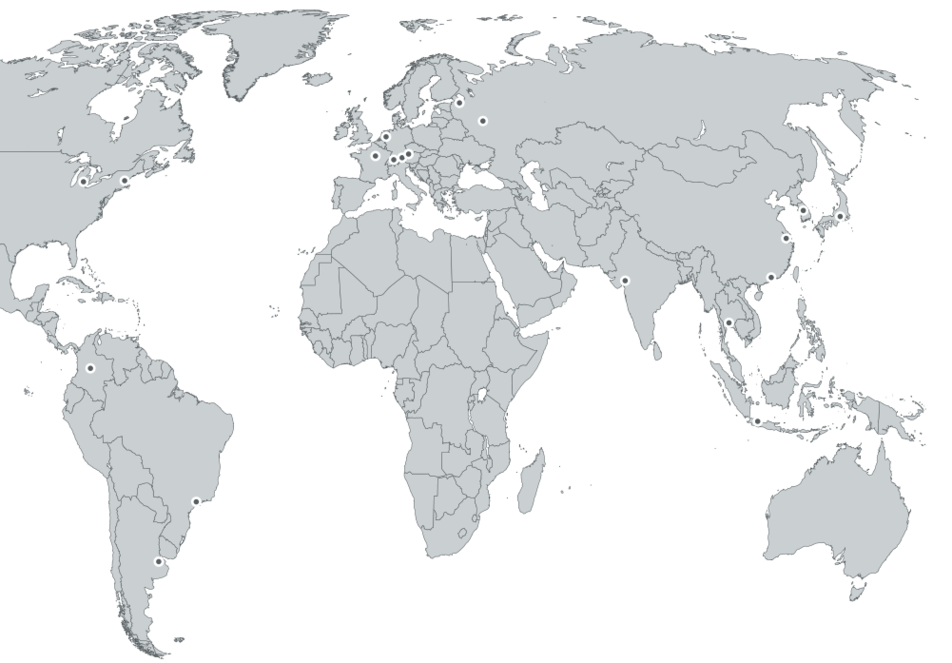 Kiefel worldwide
Your global support!