k.digital
Kiefel Driving Digital
Boost your efficiency with k.digital!
The increasing integration and interaction of people, machines and industrial processes demands digital solutions.
Digitalization offers us new opportunities to meet the challenges of efficient and profitable production, full flexibility with rapid adjustments of product characteristics and maximum product quality.
Our k.digital products are the solutions to these challenges.
Enter the new era of Industry 4.0 with us and convince yourself by our digital products in the fields of smart machine, smart production and smart services!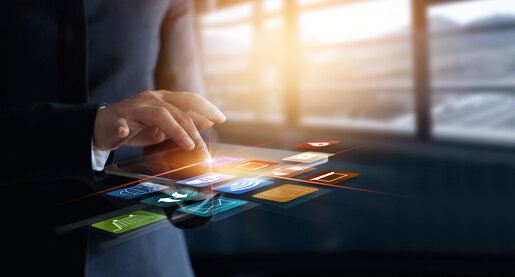 Benefits k.digital
Be well prepared with our digital services.
24/7 service
Worldwide, up-to-date, online
Transparency, history & status
Query and trace all orders, delivery times, status at any time
Maximum data security
Customer keeps data sovereignty of the production data
Maximum system availability
Optimum maintenance conditions and reduced downtime
Explore our
digital products!
The new Kiefel Portal - ready to start.
The new Kiefel Portal will give you access to extended digital products in future:
In case of spare parts requirements k.digital.parts will help you to identify any required Kiefel Original Parts on all devices more easily. With k.digital.doc you can simply and conveniently access all documents related to your Kiefel machines, e.g. operating instructions, electrical and pneumatic plans or supplier manuals. k.digital.training provides you with training videos that will allow you to easily carry out complex services, machine settings, tool or parts change as well as operating the HMI yourself.
In January we will get started with two of our digital achievements: k.digital.parts and k.digital.doc will be available from the beginning of 2020.

k.digital.training will follow in the first half of 2020.
Stay tuned!
Digital developments

at Kiefel
k.digital.monitor makes it easy to keep track of your entire production process. All of your important data are clearly arranged. If you need to make adjustments in production, you are optimally supported by an intelligent assistant. k.digital.assist makes setting changes as easy as possible and allows you to get started once again quickly despite changed settings. Maintenance intervals are no longer a reason for machine downtime. k.digital.maintain schedules timely maintenance and all necessary actions for you. For example, you can plan maintenance optimally, combining it with product adjustments. Enhance your efficiency and increase the planning reliability in your production.
More highlights of k.digital
New Intuitive User Interface KMI2.0
Simple and intuitive, that is the motto of human interaction with the machines. Pictograms and graphics, some animated, support the adjustment of machine parameters - and if necessary they aid fault diagnosis and rectification as well.
The display shows the entire forming process at a glance, important functions are just a click away. This makes the complete process easy to understand, even for non-experts.
Our packaging machines of the next generation - cup forming machine KTR 5.2 and new steel rule cutting machine KMD 78.2 - already have the new KMI2.0.
In addition to the more technical aspects such as a shorter training period, quick recipe optimization and fast troubleshooting, the user experience played a significant role in the new development. Especially in the age of Industry 4.0, the pleasure of working with high-tech machines should not be neglected.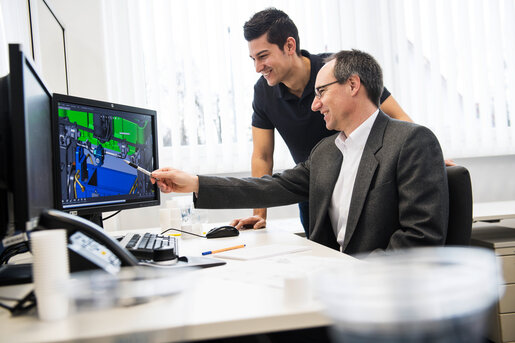 Track and Trace at Kiefel Medical
The Track & Trace feature makes it easy to comply with the MDR policy and collects all relevant data about your products during production. Secure tracking of your products is guaranteed with the printed Unique Product Identifier label (UPI).
Your benefits at one glance:
Collects and stores all relevant process and product information
Ensures communication between machine and higher-level system
UPI label for clear identification and consistent tracking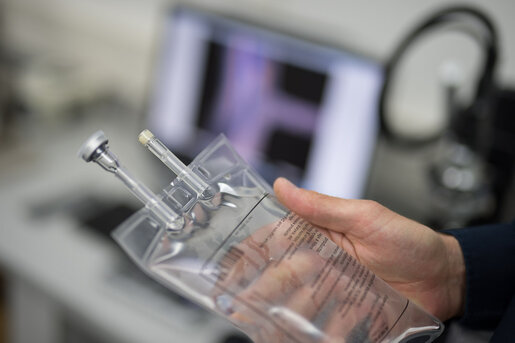 Your access to our digital services
Numerous topics / content about your Kiefel systems are clearly arranged on an online platform.
Coming soon: "e-Portal" becomes "Kiefel Portal"
In line with our motto "Kiefel Driving Digital", we will be launching the new Kiefel Portal with an appealing design at the end of 2019, with improved user-friendliness, accessible on all devices.
Ask your customer advisor for personal access now!
Sneak preview at the K Show 2019
Anyone who can't wait any longer can catch a first glimpse of our new Kiefel Portal at this year's K Show. You can look forward to k.digital.training and k.digital.parts.