Kiefel Driving Sustainability
Tremendous changes are shaping our world: Climate change and environmental pollution have a significant impact on our society.
As a thermoforming and joining technology company, we are therefore taking an active role in helping to shape a better future for us all.
We rethink materials, products, processes and machines with the aim of developing the best and at the same time most sustainable solution for the respective application - in the medical field, the refrigerator or packaging industry. With investments in our own technology and Material Center, research activities and cooperations, we go the extra mile and support our customers as experts in close partnership throughout the entire value-added process.
Sustainability is a top priority at Kiefel
Our objectives
We fully exploit sustainability potential and achieve an increase in efficiency for ourselves and our customers:
We optimize resource-saving technologies & processes.
We develop and use future-oriented materials, processes and machines at the latest, most sustainable level.
We accompany our customers as a strong partner on the way to more sustainable solutions.
Our mission & vision
Our mission is to drive sustainability holistically in our corporate DNA. In practice, this means that we constantly question our actions and improve them step by step.
Our vision: We are the leading solution provider for the
development and implementation of the most sustainable technology.
It is in our DNA to drive sustainability holistically with full commitment. We assume responsibility toward society and lead the way as a pioneer in the market environment.
The Kiefel Management
Rethinking your Product
Give us your product - we will make it sustainable
Your product comes first for us: We rethink product design and functionality, materials and composition with a view to a more sustainable product. Depending on this, we adapt manufacturing processes and optimize machines and tools for your production.
You can choose and use classic, recyclable plastics such as rPET, bio-based materials such as PLA or natural fibers - Kiefel has the machine solution. Your sustainable product can thus more easily be recycled and returned to the circular economy, be biodegradable or even compostable.
This choice is more important than ever as the end-user drive for sustainable and green packaging is greater than ever. Kiefel offers you tomorrow's solutions today.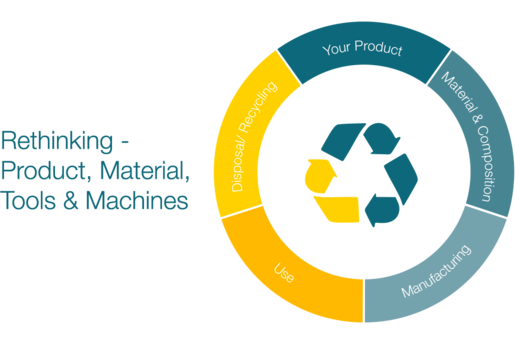 Research & Development at Kiefel
The Kiefel Technology Center and the Material Center deepen our materials expertise and allow us to support our customers even more closely in the development process for everything related with materials, products and machines.
Here our customers receive solutions that are optimally tailored to their individual requirements. "This enables us to meet the demands of a holistic solution provider and will develop and use even more sustainable technologies, processes and materials for our customers in the future.
Material Center
We offer services from our material centers for all business areas from Medical, Packaging and Appliance.
Our Packaging Material R&D Center - specializing in natural fibers - and the Applied Polymer Research Center - focusing on recycled and bio-based plastics - are starting points for our customers' product developments.
Technology Center
Our Medical, Packaging and Appliance Technology Centers have various types of machines for plastics processing and for the production of samples and prototypes.
In the packaging sector, machine types for processing natural fibers are available.
The United Nations Sustainable Development Goals (SDGs for short) are the most important global goals for sustainable development. There deal with the core challenges and intentions of a global sustainability policy and thus form the model for the sustainable development of society, culture and the economy.
As part of global value chains, we incorporate economic, ecological and societal developments and aspects directly into our sustainability strategy. In various stages and phases, a team - consisting of various stakeholders such as customers, employees, the public, associations, suppliers and many more. - analyzed essential sustainability issues for Kiefel. Objectives and measures for the further sustainability strategy were determined in the course of a materiality analysis.
In general, we would like to serve all SDG Goals. In order to achieve results as quickly as possible, we have identified five goals that are most relevant to us for the time being.
These are our 5 most relevant SDGs:
We demonstrate our commitment to these through:
Ongoing evaluation of the relevance and importance of the defined topics for our value chain and our stakeholders
Joint identification of potential with our stakeholders along the entire value chain in order to drive positive changes and mitigate possible negative effects
Recognize measures that we can implement directly to make a difference and drive change
R&D INITIATIVES
PrintCYC - successful recycling of printed plastic films
The PrintCYC (Printed PP films for mechanical recycling) project group is exploring ways to create circular economy solutions, researching post-industrial waste. The specific target of the first two project phases was to understand the impact of different ink formulations on the mechanical PP and PE recycling process. Furthermore, the re-usability of PP and PE recyclates (rPP / rPE) made from printed post-industrial film waste was evaluated in cast film, blown film, compression moulding and thermoforming technologies as well as the biaxial stretching process.
Members of this project are Kiefel, Brückner Maschinenbau and PackSys Global, the film producer Profol, the ink manufacturers Huber Group and Siegwerk, the converters Constantia Flexibles and Wipak as well as the recycling specialist Erema.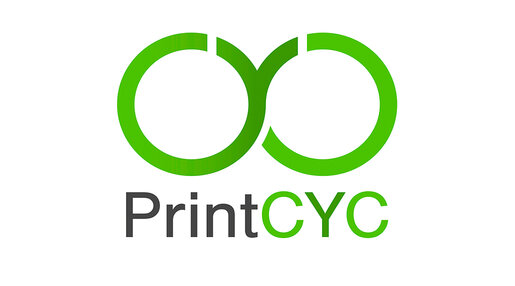 Holy Grail
In order to improve the sorting and consequently the recyclability of pla-stics, renowned brand owners, such as Procter & Gamble, have initiated the European "HolyGrail" project, in which Kiefel participates.
This involves using digital watermarks on packaging to obtain more material information, e.g. whether a material used to be food-safe. The printed or imprinted watermarks (largely invisible QR codes) are scanned and provide information about the material composition. More detailed sorting ensures a higher quality of recyclates and thus makes it easier to achieve recycling targets.
"Thanks to our research, we have managed to make a valuable contribution here: our thermoforming machines can integrate the embos-sing of QR codes into the production process," according to Kiefel materials expert Marius van der Schans.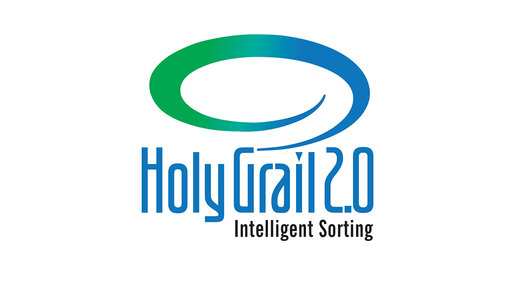 ENGAGEMENT
Yes, We Care
"Reduce - Reuse - Recyle" should not remain a buzzword for us, but be filled with life.
As a technology and market leader in the most diverse areas of the plastics and packaging industry, we have the opportunity to contribute our vision of the future and our engineering spirit for more sustainability.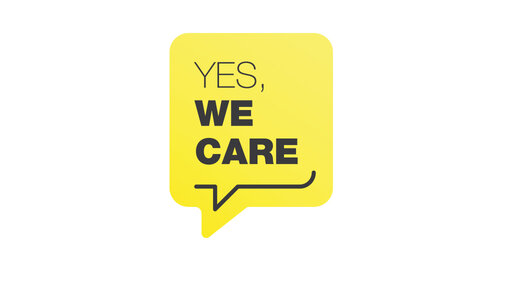 #Kiefeleducates
On the way to more sustainability, the exchange with others is very important. In presentations at schools or as part of university excursions, we can pass on our experience, educate people about the use of different materials such as plastics or natural fibers, and present forward-looking technologies. At the same time, we can benefit from the feedback and jointly find future-oriented solutions, e.g. within research cooperations with universities.
Visit of the FH Salzburg | Visit by students of the continuing education module "Circular Economy" of the Salzburg University of Applied Sciences: During a company tour, they were able to learn more about our commitment to a functioning circular economy and experience fiber thermoforming in our new technology center.
Lecture at an elementary school | Early practice - at a local elementary school, we were able to educate the children about the entire circular economy (production, use and recycling) of plastics and fiber products as well as the various areas of application.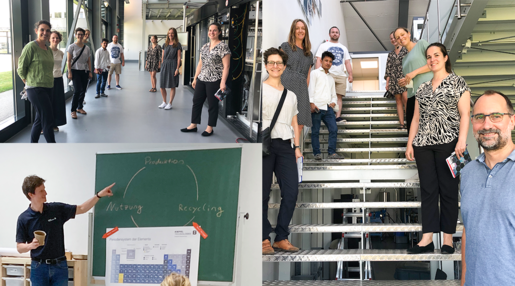 #Kiefelsupports
Doctors and nursing staff in clinics, in retirement and nursing homes, outpatient nursing services, medical practices, psychologists, physiotherapists, schools and children's homes, the city administration and many more have thanked us for donating our face shields.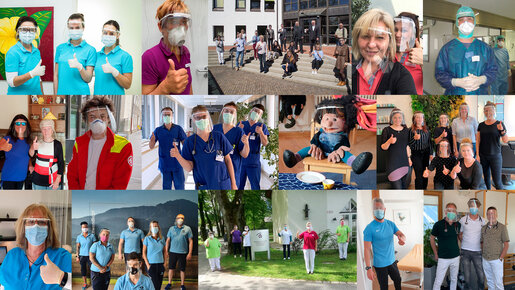 Excellent Training Organization
Young talents - very big - as a recognized IHK training company and for the strong performance of our trainees, we again received the award of the IHK. The seal stands for quality and excellent training.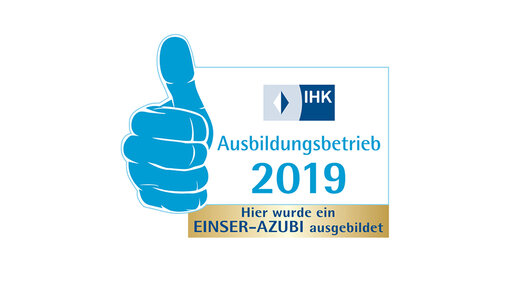 ASASE Foundation
ASASE has an impressive comprehensive approach: Women collect plastic waste in and around Ghana's capital Accra, and produce regranulate in their own small "factories". This is then sold to the local plastic recycler, who uses it to make paving stones or roof tiles.
The project also creates fair employment opportunities that enable women in the region to earn a secure and sustainable income for themselves and their families.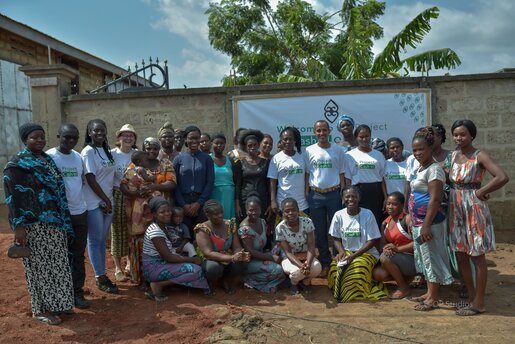 SUSTAINABLE SUPPLIER RELATIONSHIPS
Kiefel Supplier Award
With our regular international "Kiefel Supplier Awards", we reward outstanding performance in services.
We look for consistant excellence in the areas of quality, service and technical support. Sustainability also plays a decisive role in the supplier evaluation.
A long-term and sustainable partnership with our suppliers is important to us, which is why we honor the best suppliers with the Kiefel Supplier Award every year.
Congratulations to this year's winner of the Kiefel Supplier Award!
Tec Talk on the topic of sustainability
Sustainability Certificates
Among the finalists for the German Sustainability Award
With our NATUREFORMER series, machines for the production of packaging from natural fibers, we are among the 82 finalists for the German Sustainability Award in the "Design" category. Out of originally more than 1,000 applicants, we have been able to fight our way through so far and are now eagerly awaiting the award ceremony on December 2, 2021 in Düsseldorf.
The coveted national award recognizes excellence for a sustainable future. Now, our NATUREFORMER KFT one of them, impressing with thermoformed packaging made from renewable, biodegradable raw materials while making efficient use of energy and resources. The result: High quality product for the food sector, but also for cosmetics and electronical goods.
Sustainability Certificate EcoVadis
In order to emphasize our commitment to sustainability, we have had ourselves audited by an independent organization. The results are excellent: EcoVadis, the world's largest provider of sustainability ratings, awarded Kiefel a silver medal in 2021. This places our company in the top 25% of all companies tested by EcoVadis and even the top 10% in our industry. Compared to our previous rating, we have significantly improved in the categories of "Environment", "Labor and human rights" and "Ethics".
Since EcoVadis has already audited over 75,000 companies in over 160 countries, we are even more pleased with our performance in this comparison.
However, after certification means before the next certification - we are continuously working to improve and implement important measures.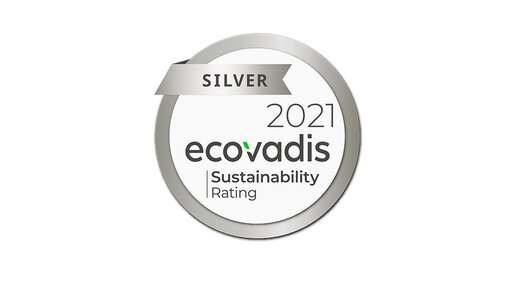 All Awards & Certificates