Region Berchtesgadener Land

and

Salzburg
Life and work at Kiefel
Our locations provide numerous benefits. We are located away from large conurbations, but with good connections, so our employees can always choose between rural tranquillity and urban bustle as they please.
DE
Freilassing
Life and work
People who live and work in Freilassing enjoy the benefits of the towns in the Berchtesgadener Land. Moreover, Salzburg is only 20 minutes away – a beautiful city that has much to offer in addition to Mozart and the annual festival. Freilassing itself provides plenty of living space with all accommodation options through to your own house with garden. The good interregional transport links, numerous educational institutions and the excellent infrastructure with many healthcare facilities make the – at first glance – perhaps nondescript town of Freilassing an ideal place to live.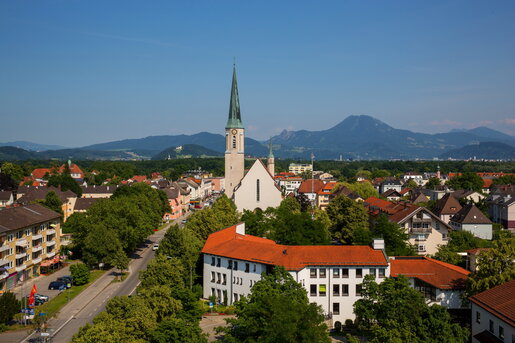 Culinary cross-border commuters really get their money's worth between Freilassing and Salzburg. Traditional or modern, hearty or sweet, Bavarian or Austrian cuisine – everything can be found in the countless restaurants and coffee houses in the vicinity. Those who wield a wooden spoon themselves can find all their heart's desires in small and large supermarkets, on farmers' markets or at the weekly Salzburg 'Schranne'. And those looking for clothes, gifts or anything else need don't need to look very far either: From handicraft shops through to designer outlets, the spectrum is very wide here as well.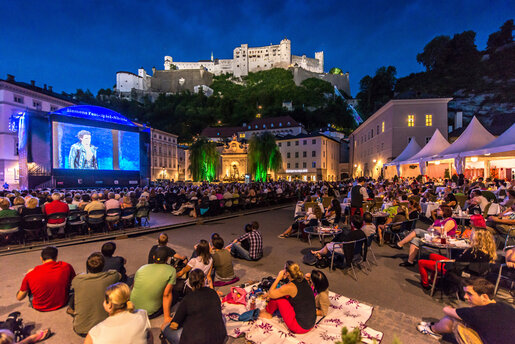 Now we come to the best part: Because Freilassing has the perfect position between lakes and mountains. We live where others take their holidays. Walking, swimming, skiing, mountaineering, climbing or simply enjoying the scenery – everything is possible here. On our doorstep. Away from the often demanding requirements at work and in everyday life, this is one huge piece of life quality.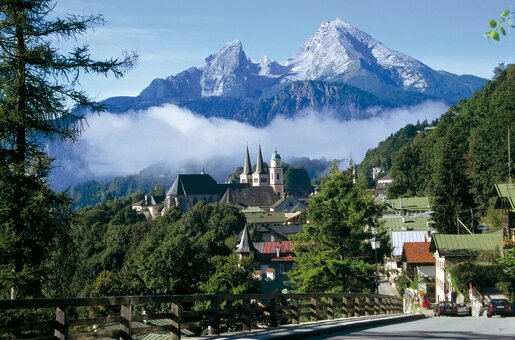 Contact
Please feel free to contact us at any time if you have any questions:
Sudetenstraße 3
83395 Freilassing
Germany